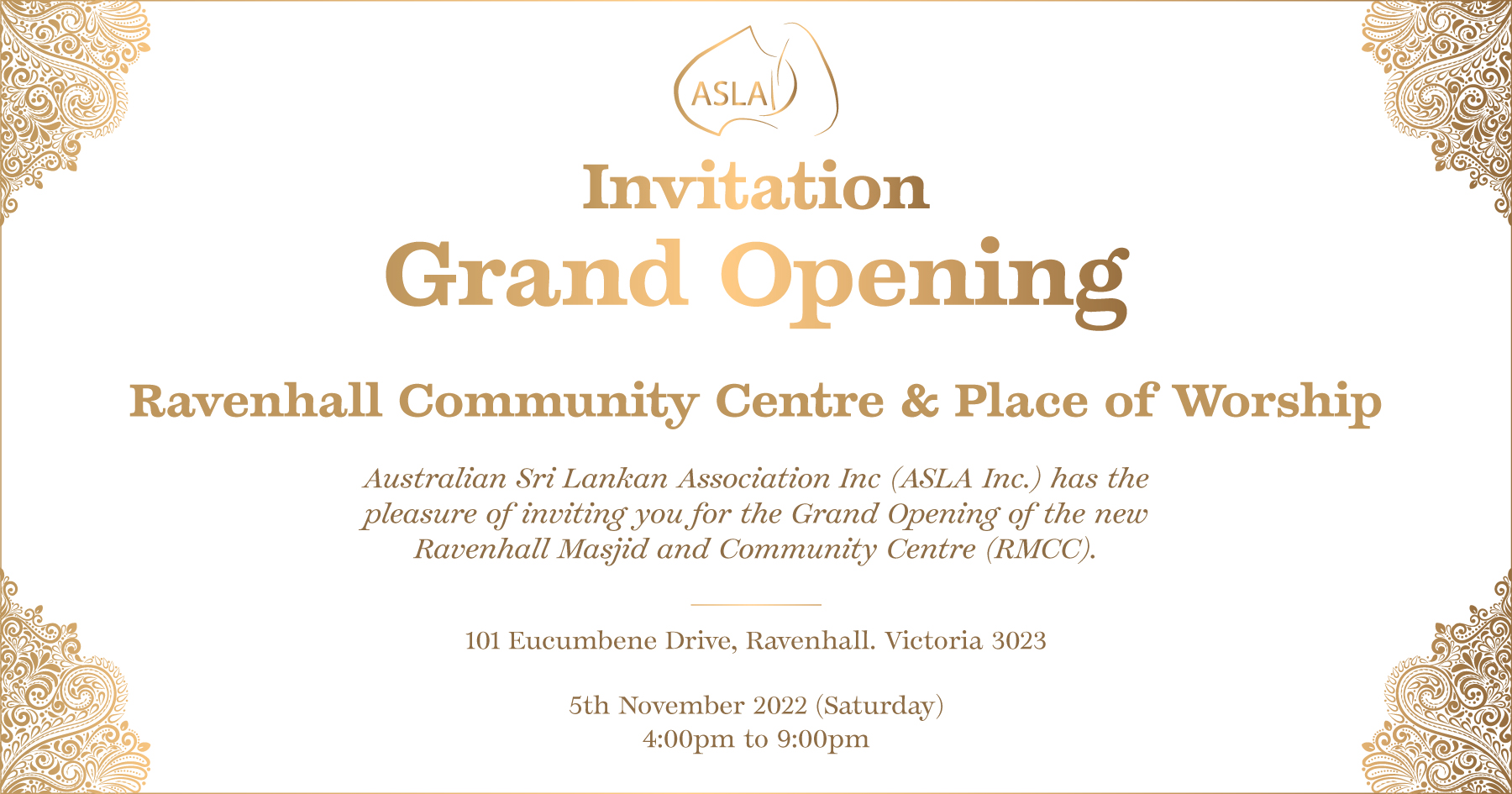 Grand Opening of the Ravenhall Community Centre & Place of Worship Australian Sri Lankan Association Inc (ASLA Inc.) has the pleasure of inviting you to the Grand Opening of the new Ravenhall Masjid and Community Centre (RMCC). RMCC is a new and exciting collaboration between the Sri Lankan Muslim Community in Victoria and the Victorian […]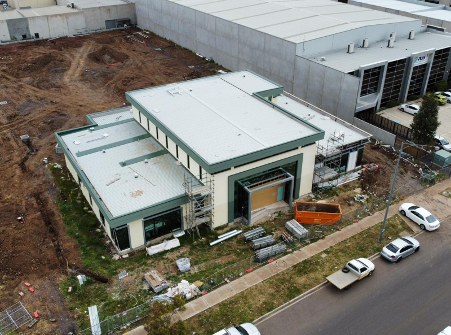 Construction has reached its last phase, Alhamdulillah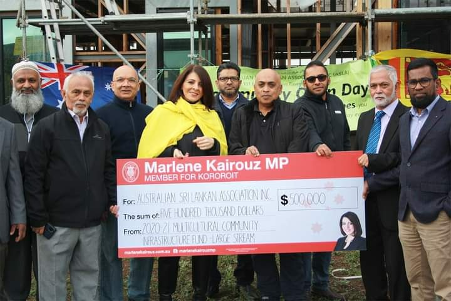 Community Infrastructure Grant Cheque Presentation by Hon. Marlene Kairouz MP Member for Kororoit on 11 May 2021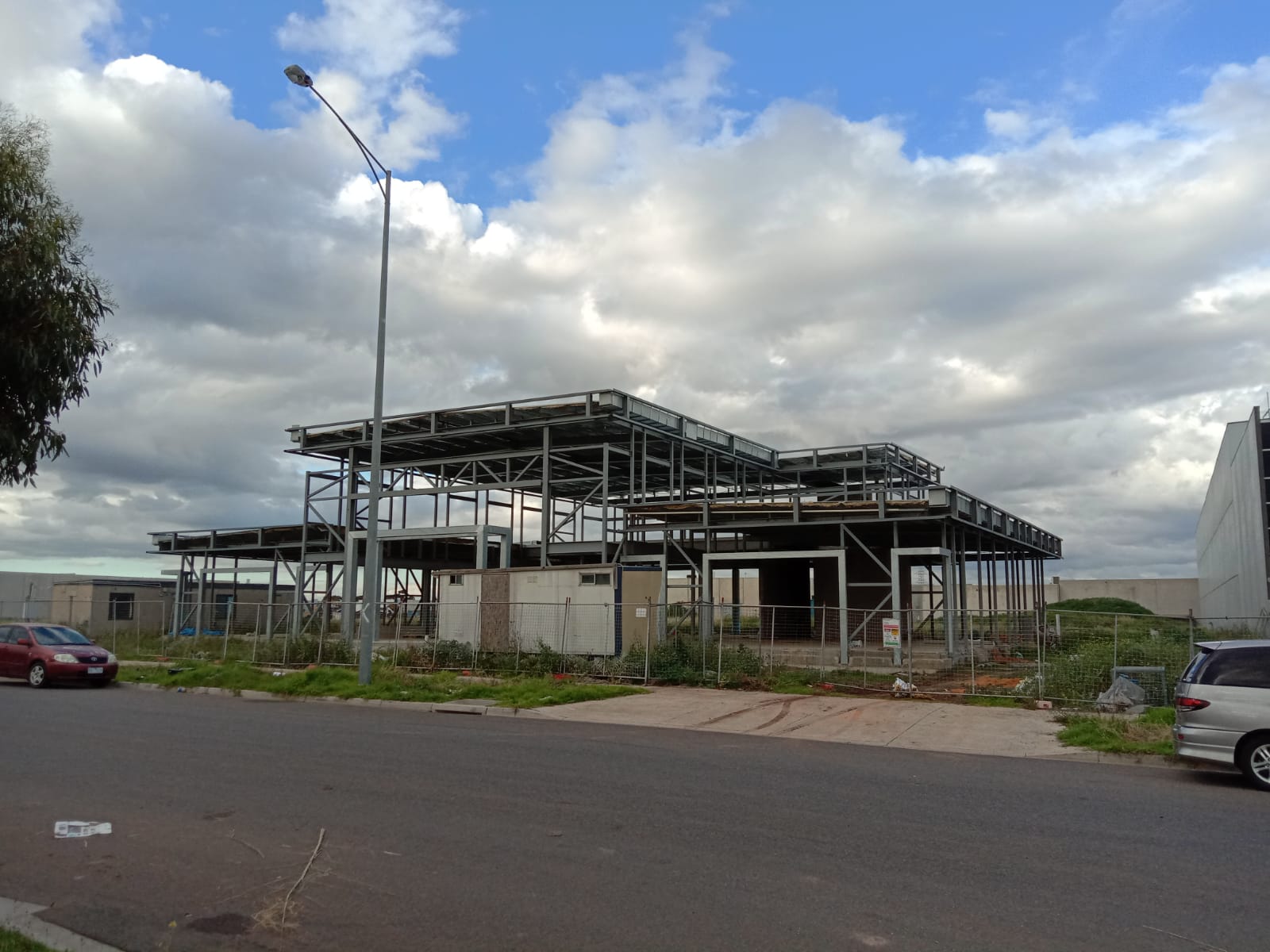 Roof work in progress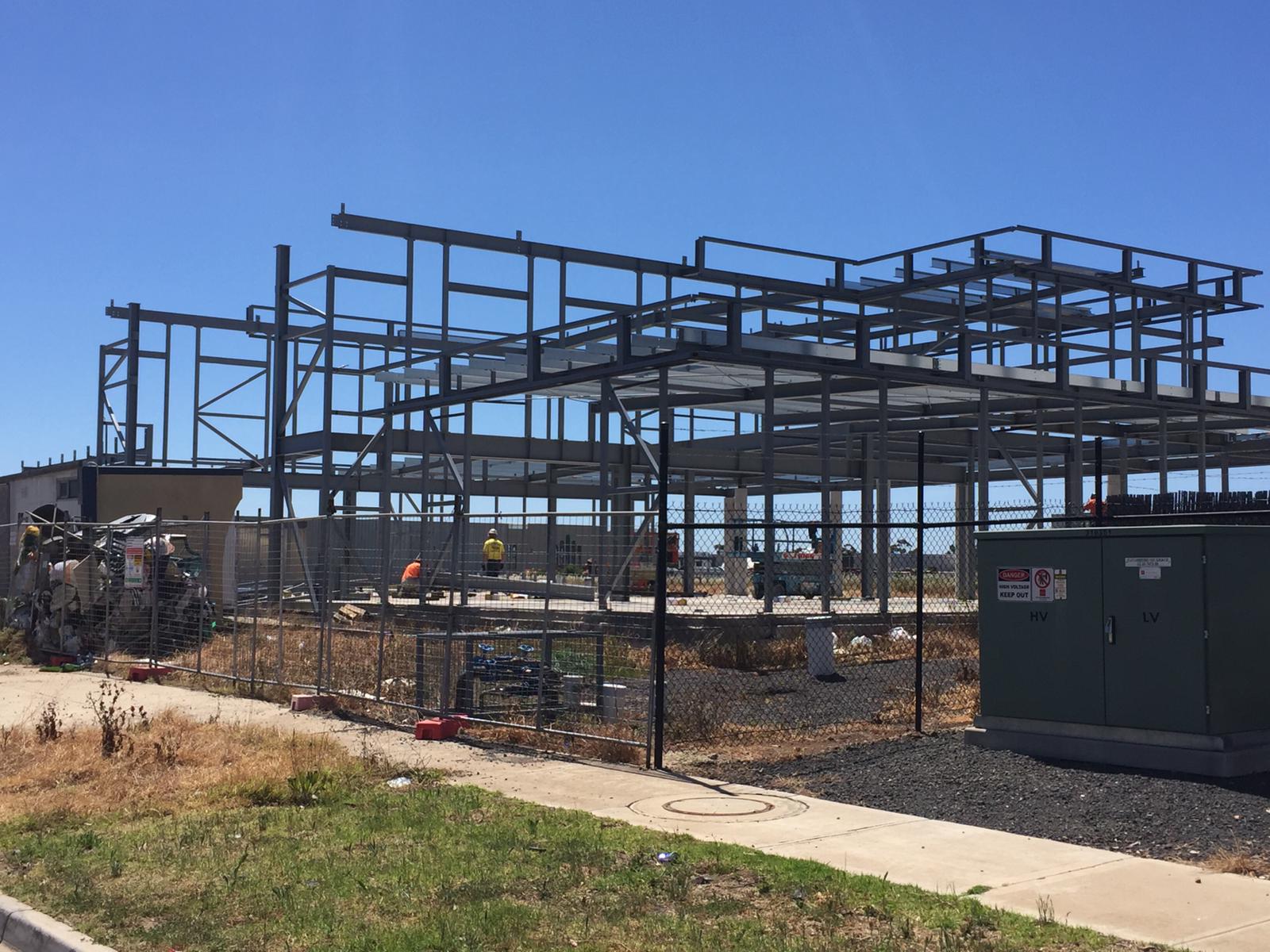 Steel structure and roof work are currently in progress.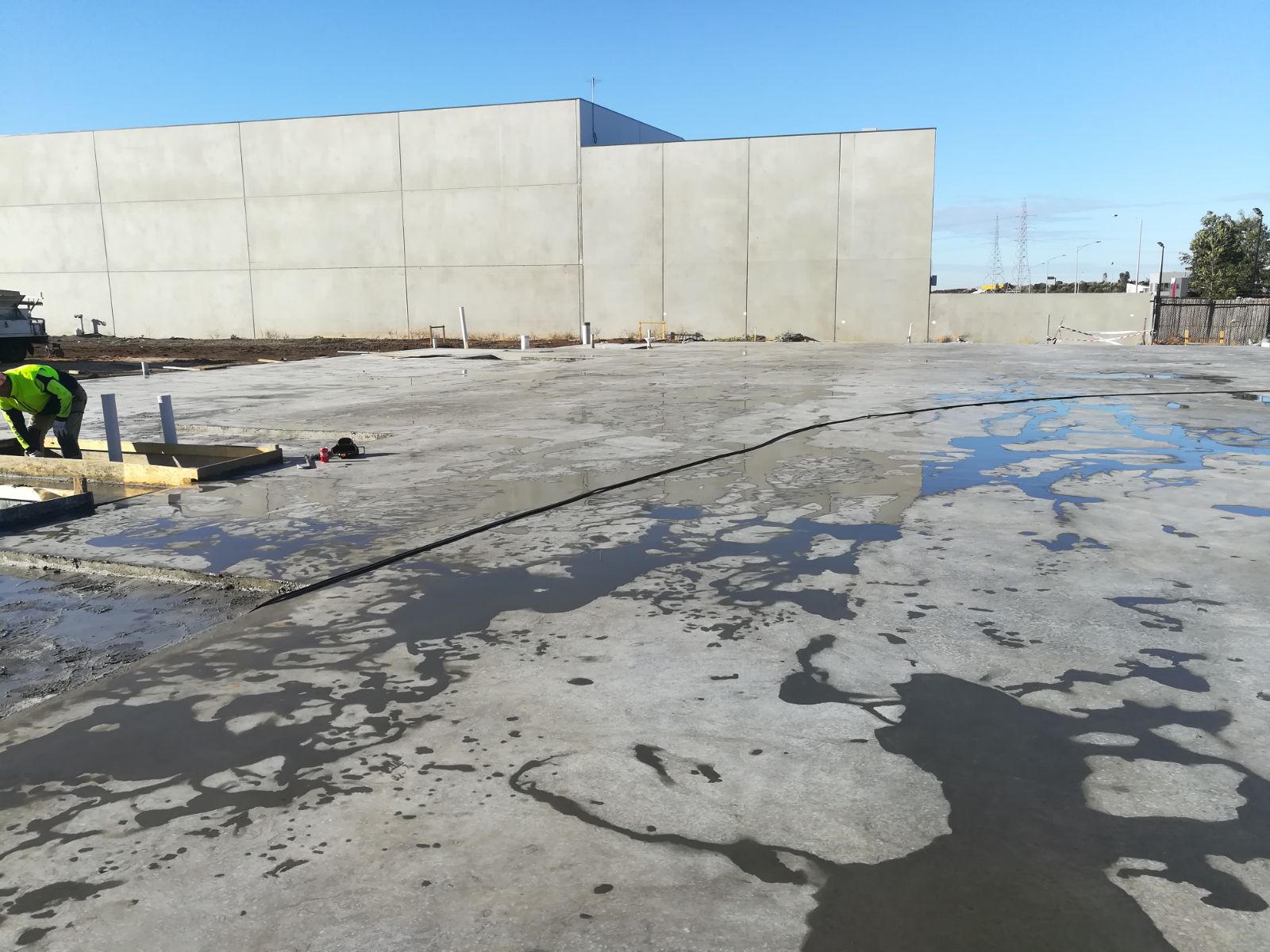 Alhamdulillah, it is with great pleasure that we inform you the foundation for the Masjid and Community Centre at Ravenhall has been completed successfully. This is a major milestone and concludes Stage 1 of the project. The total cost of the foundation was AUS $ 330,000 which has been paid off with your contributions and […]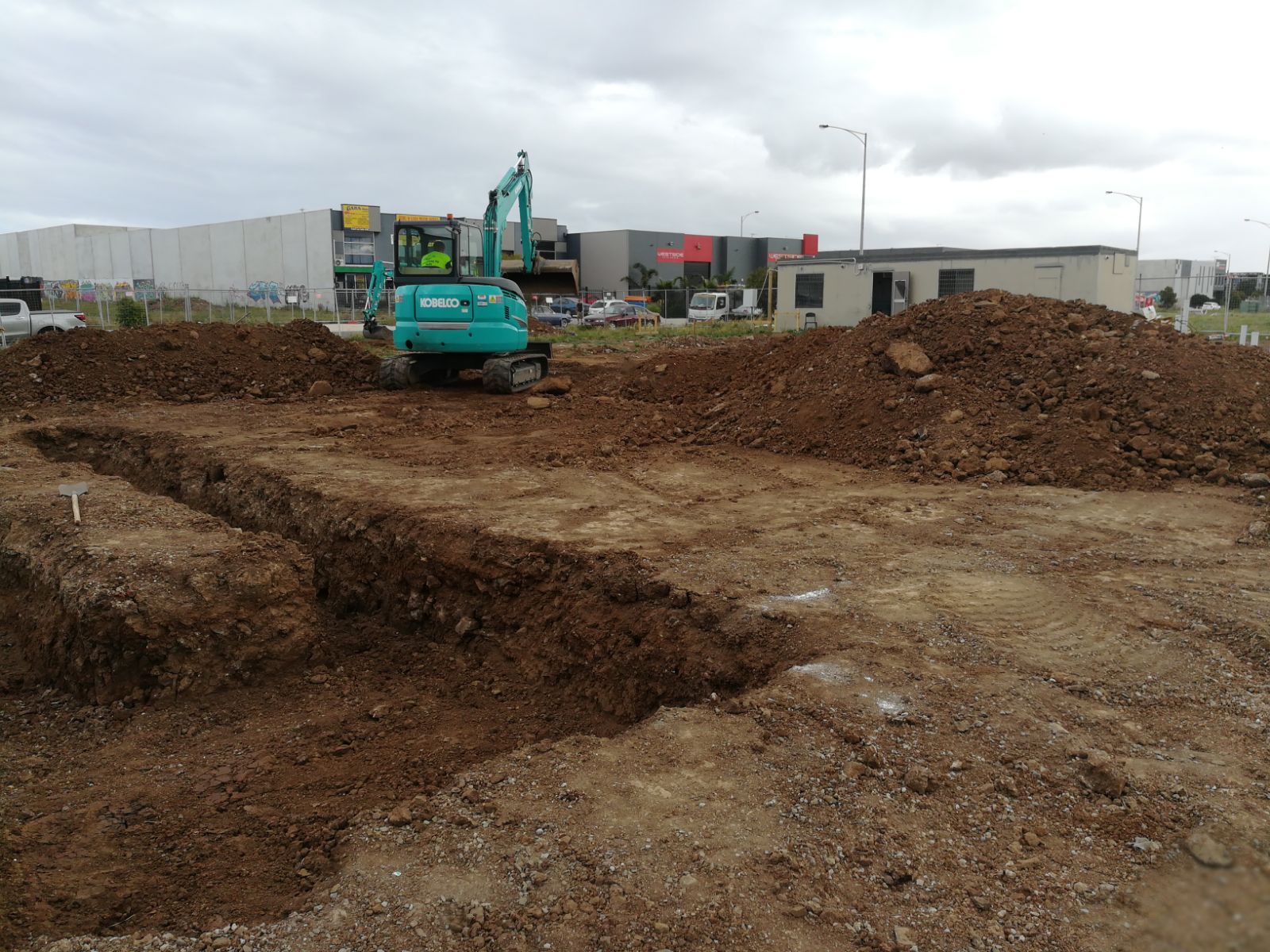 Excavation work for the foundation commenced on the 17th November 3027. The foundation is anticipated to be completed by mid December 2017 Insha Allah depending on the weather.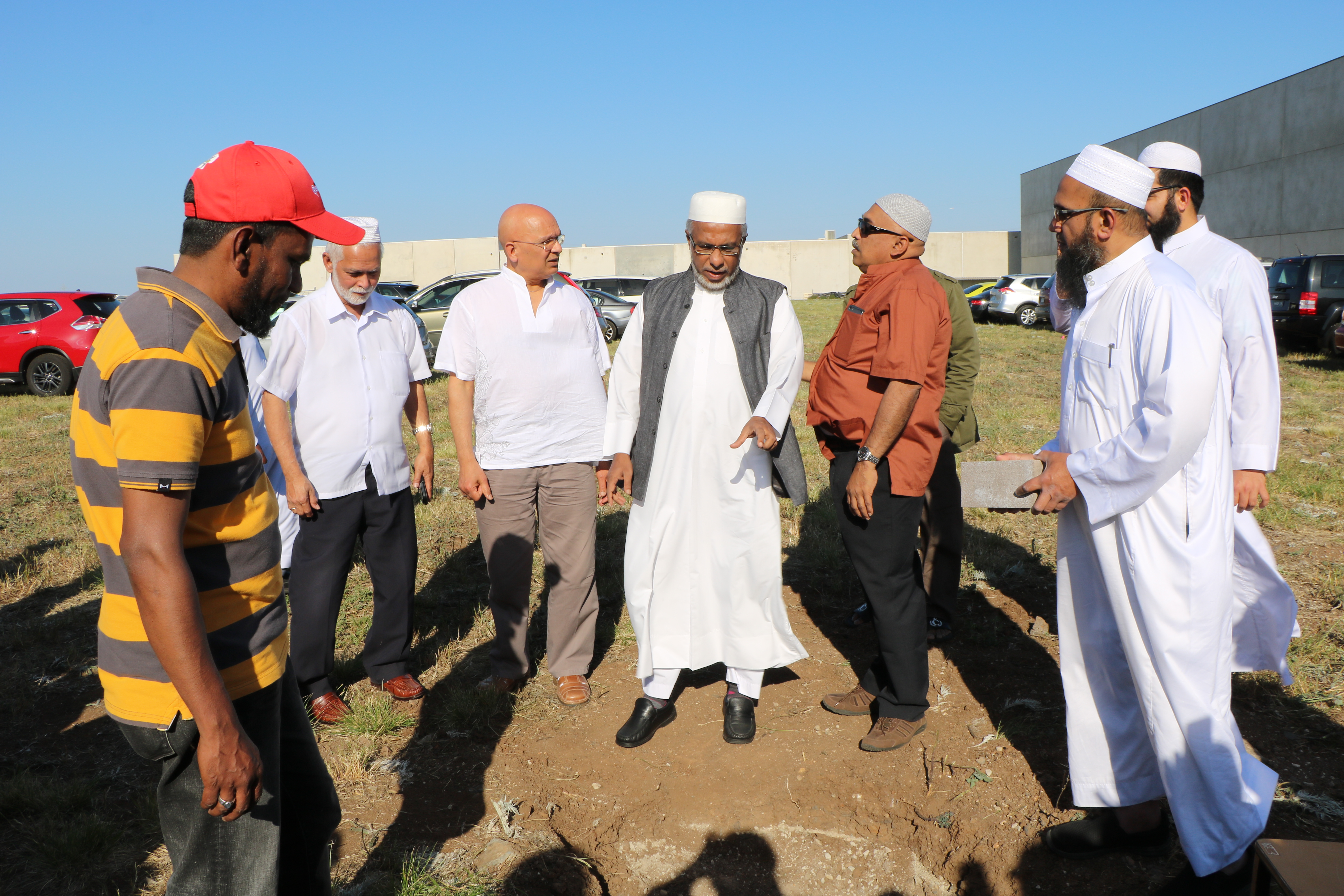 ASLA Management Committee would like to thank everyone who attended the milestone event of Ravenhall Masjid and Community Centre. It was a memorable day for the community where the foundation stone was laid to commence construction of the Masjid and Community Centre.   We were honoured to have Ash-Sheik Agar Mohamed (Deputy director of Jamiah […]